Happy Halloween!
Yesterday we attended the library Halloween Carnival where we made crafts,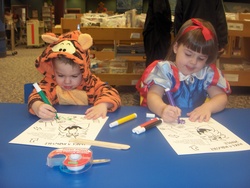 listened to stories,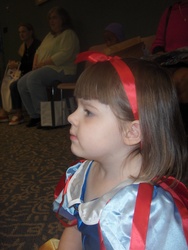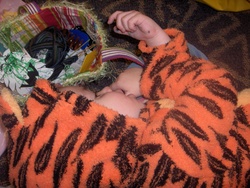 and ate cake.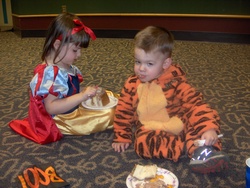 Then we came home and carved our pumpkin. The kids were amazed at what was inside.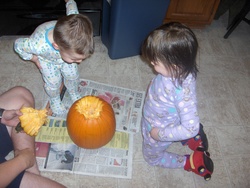 They did a good job scraping out the innards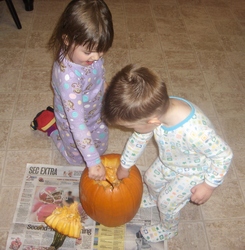 and were excited to see the finished jack-o-lantern, complete with candle.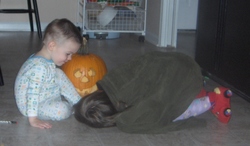 Today was more crafts


and a puppet show at the children's museum.
Then it was finally time for the trick or treating (at an indoor locale because of the rain).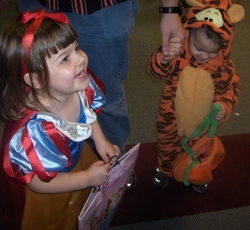 And the best part of Halloween- eating the candy.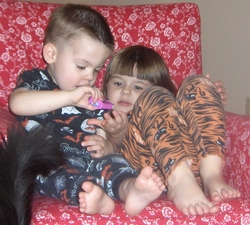 Socktoberfest wrap-up tomorrow.