July 2006 Archives
July 31, 2006
July 24, 2006
More hats
This week I finished 4 hats.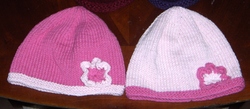 2 Lolas for Charlotte and her friend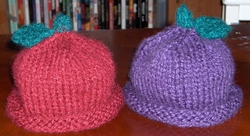 and 2 fruit hats for Jeanne's breastfeeding awareness initiative
27 FOs down
Due to popular demand, here are Joshua pictures.
Sporty Josh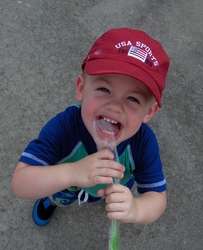 Hungry Josh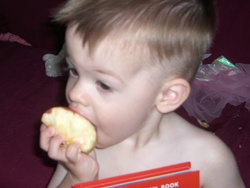 July 21, 2006
July 17, 2006
Halfway Through the SOS
After 7 weeks, I've made 23 FOs, including the H2O hat.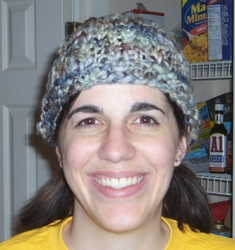 Only 2 FOs off pace
And for your viewing pleasure-
Charlotte the Pink,

Charlotte the Blue,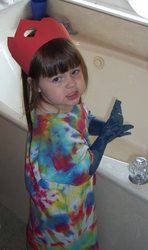 and Charlotte the Go Go Dancer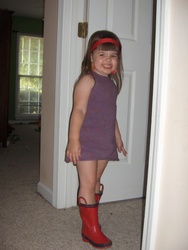 This is what happens when the kids outgrow your knits.
July 12, 2006
The Rest of Our Trip
After visiting family and friends in Atlanta, we spent the rest of our vacation in Helen, GA. Our first stop was at BabyLand General.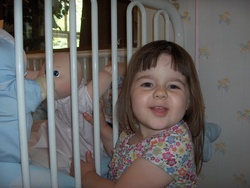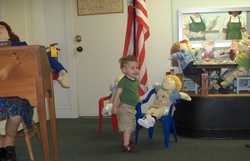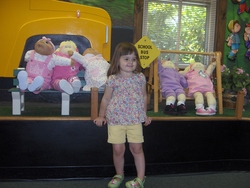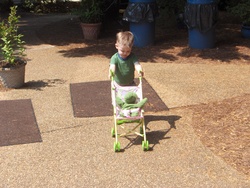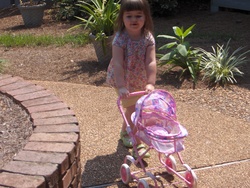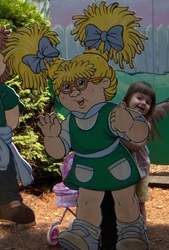 We were there for a "cabbage birth", and Charlotte got to help name the new baby.


Charlotte Samantha
We went to Charlemagne's Kingdom to see the giant model train setup.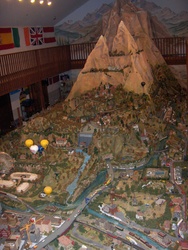 And we couldn't leave without a trip to the candy store.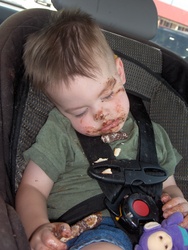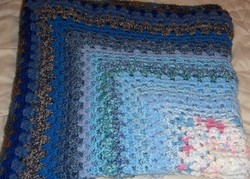 One more large Critter Knitter blanket finished.
July 10, 2006
Laurie's Wedding
We spent the first part of our vacation in Tampa, FL for the wedding of a college friend. I was a bridesmaid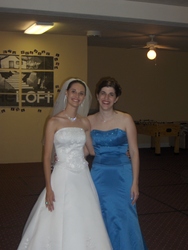 and Charlotte was the flower girl.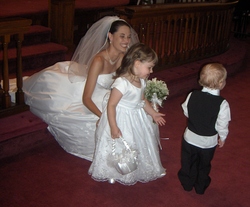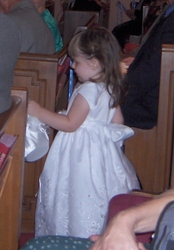 The wedding was fabulous- Laurie was beautiful, the rain held off while we were outside, everything went off without a hitch. The kids had a blast dancing at both the rehearsal dinner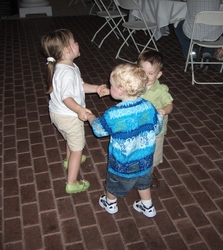 and the reception.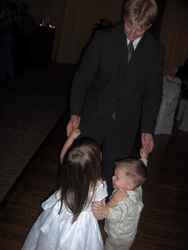 We also got a glimpse of the future during the reception. An older boy asked Michael if he could dance with Charlotte. Here are the two of them tearing up the dance floor.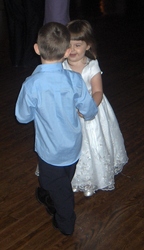 The reception and hotel were right on the water, providing some gorgeous views.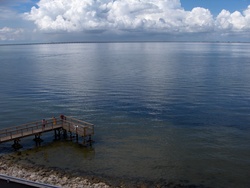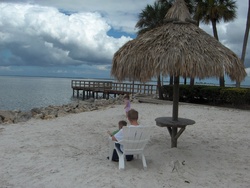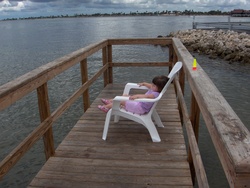 In SOS news, three more CK blankets completed.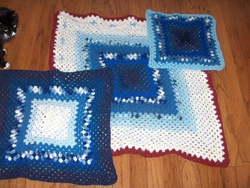 31 more FOs and 8 more weeks left.
July 3, 2006
Vacation Knitting
All of the driving during our trip gave me plenty of time to knit. Here's what I've accomplished in the last two weeks: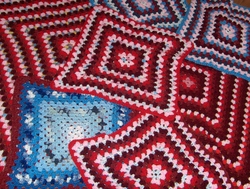 2 large and 5 small Critter Knitter blankets
Rebekah is taking donations through the 15th of this month, so I promise I'll have something other than blankets to post about in the coming weeks. 34 FOs to go before Labor Day.