The Petting Zoo
Today has been a bad day for both of the kids. Combine that with a dentist appointment and not much knitting was done.
To tide you over until I make enough progress to bother showing, here are some of the animals we met at the petting zoo this weekend.
There were rabbits,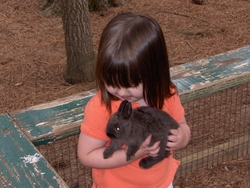 sheep,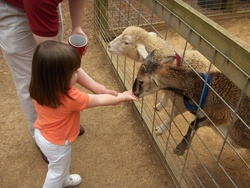 and goats.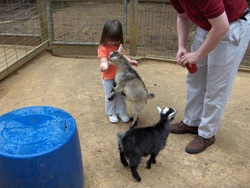 Does this guy look familar?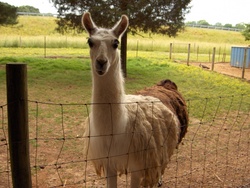 Here's Charlotte's mini version.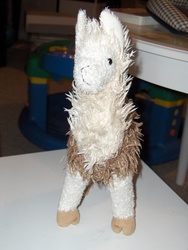 Afterward Charlotte played on the playground while Joshua and I took a break.