If you've been looking through the knitting blog community over the past 5 months, you've seen many pictures similar to this one.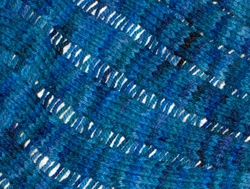 I've finally joined the Clapotis party, making one from the Cloverleaf Farms sock yarn I bought at last year's Sheep and Wool. This project has given purpose to one of my latest obsessions: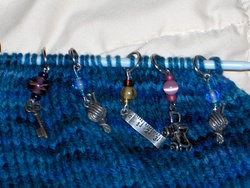 making stitch markers. Even Mike was amazed at how many markers I needed, and I'm only making a half Clap.
Joshua started eating baby cereal yesterday.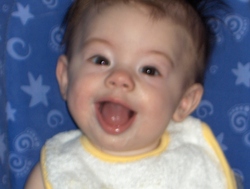 This brings us one step closer to me having reliable enough measurements to start working on my sweaters again.