Another School Year Over
Charlotte's school ended the year with Wacky Week.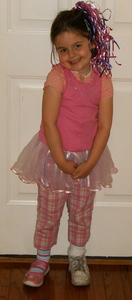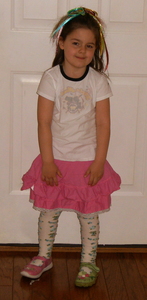 The year seems to have flown by. It's bittersweet knowing that she'll never attend this preschool again. Next year, she'll be in kindergarten, and Joshua will have taken her place here. When we started, Joshua was the baby at home. Now it'll be just Nathaniel and me.
While looking ahead to next year, I finished another Purl Scarf to go in the teacher gift pile.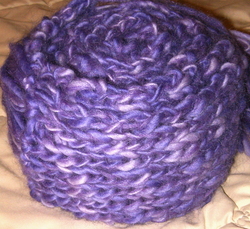 This one uses three skeins of Debbie Bliss Soho in 35720 and two skeins of Crystal Palace Kid Merino in the solid violet colorway.