May 2007 Archives
May 31, 2007
Cyrano's Creature Comforts Drive
May 29, 2007
The Alabama Jubilee
Last Saturday we went to the hot air balloon festival.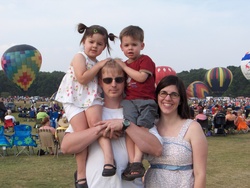 This is the view from inside one of the balloons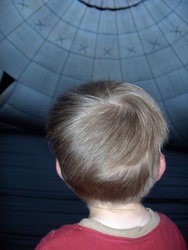 and here are the kids outside the same balloon.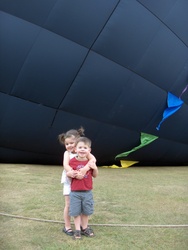 The Pepsi balloon filling up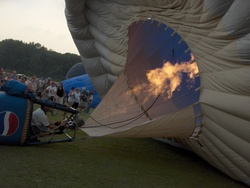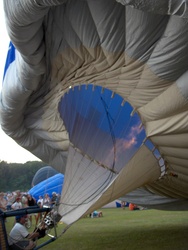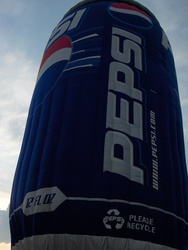 There were also pony rides and a moon bounce.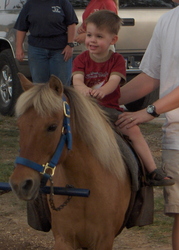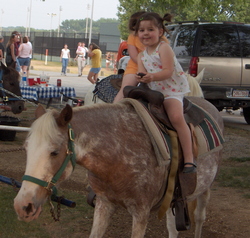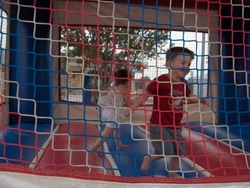 Here's the antique fire truck and Ford tractor.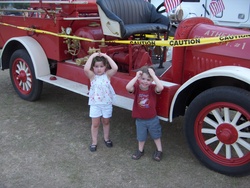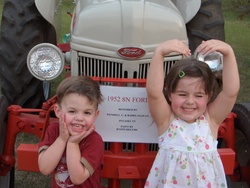 Once it was dark, they had the balloon glow.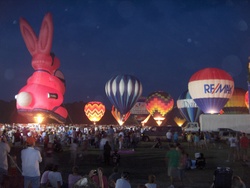 May 28, 2007
Confession Time
To be honest, I'd really thought I was doing well reducing the yarn stash. Then, I did the tub test.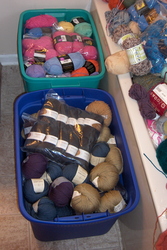 Summer is starting; it's a good time to reevaluate my goals and join the Summer Stash Out.

My Goals for Summer 2007 (Memorial- Labor Day)
1. Finish 5 pairs of socks
2. Finish 8 scarves
3. Finish 6 sweaters- Harry, Wills, Macdonald, Truelove, Holly, and Little Trees
4. Row 300 of the My House Blanket
If you're also setting summer goals, check out this contest before the 31st. If you feel like it, mention that you heard about it here.
May 15, 2007
My Family Knows How to Treat a Mommy
My Mother's Day gift was 2 skeins each of ten of the new Cotton Ease colors.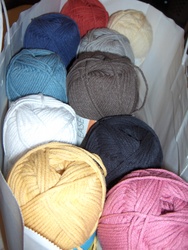 Maybe I'll use it to make this hoodie.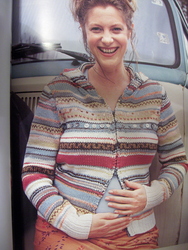 With the double-ended zipper, I think it would be fine post-pregnancy.
As far as actual knitting goes, the first row of trees has been planted.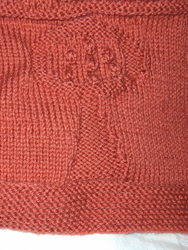 The next section will include more landscaping and new home construction.
May 11, 2007
It's Been A Long Time
We're in the midst of week 14 and officially out of the first trimester. I'm feeling less nauseous and more energetic, so let the blogging resume.
Here's a familiar sight.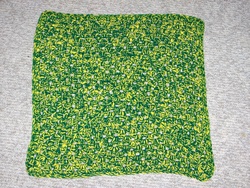 Holly is sponsoring Cyrano's Creature Comforts Drive. It's not too late to contribute; she taking donations until June 2nd.
Charlotte had her spring music recital at school.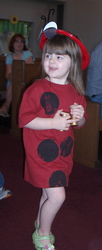 The theme was The Ugly Bug Ball.
Only three more classes, and she's out for summer. The year has flown by.