My Mother's Day gift was 2 skeins each of ten of the new Cotton Ease colors.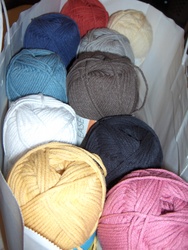 Maybe I'll use it to make this hoodie.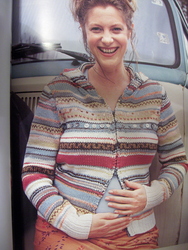 With the double-ended zipper, I think it would be fine post-pregnancy.
As far as actual knitting goes, the first row of trees has been planted.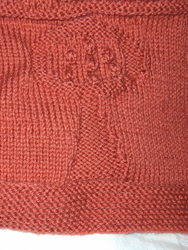 The next section will include more landscaping and new home construction.