10 weeks and counting
Yes, I'm in maternity clothes already.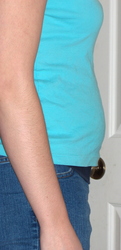 My chest and my belly are having a race. Here's hoping my chest gives up before my support garments do!
We had a cold, but nice Easter. Here are the kids egg-hunting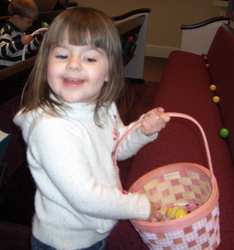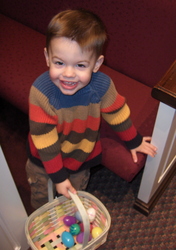 and dressed for church.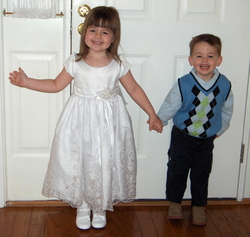 I've made a slight change to my stash diet rules. Instead of taking my exception at the Yarn Expressions sale in May, I took advantage of the Knit Happens online sale.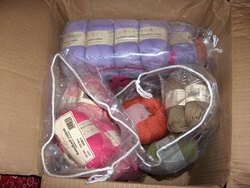 The orange RYC cashsoft 4ply is for Pollywog's blanket.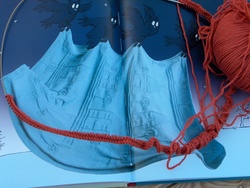 The pattern is the My House Blanket Lucinda Guy's Handknits for Kids, and is knitted 3.25mm needles. At around 500 rows, it will probably take me until November to finish it!