June 2006 Archives
June 22, 2006
June 21, 2006
Knit Note Cards
I donated some sock yarn to Major Knitter's March Madness Project, and as a thank you, she sent me two notecards made with my yarn.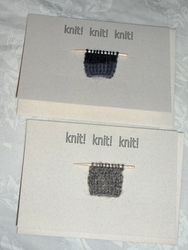 They're so nice; I don't think I can bring myself to use them! Keep watching her blog for information on purchasing these notecards. The proceeds go to charity.
June 20, 2006
Scottish Highland Day
Last weekend, we attended the Scottish Festival and Highland Games. We saw the Caber Toss,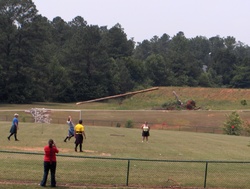 sheep herding,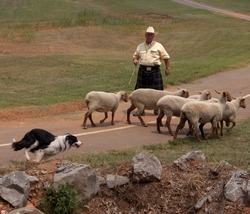 and a dog parade.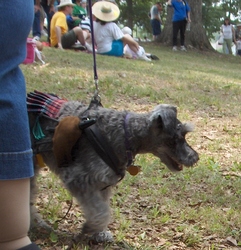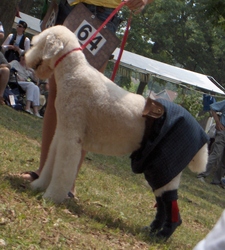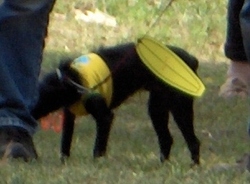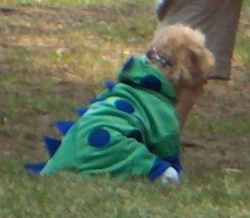 While the kids enjoyed seeing the dogs, they liked the face painting and sheep more.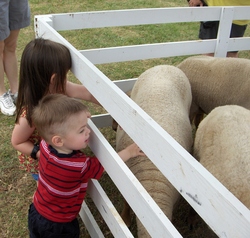 June 19, 2006
SOS Update
I had 2 FOs this week. The Critter Knitter blanker from Thursday and the Ab Fab Throw.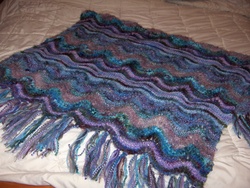 9 down/ 41 to go
June 16, 2006
Wings, Warts, and Wonder
The kids and I spent the day in the new children's garden at the Botanical Gardens.

The butterfly habitat is amazing. Here's the view from the top of the waterfall.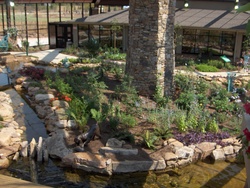 It has fish, quail, frogs, a snake, and, of course, butterflies.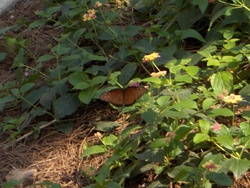 They'll be adding hummingbirds, turtles, and a bee habitat.
And that's just the inside part. Outside, there are lots of little gardens. In the dinosaur garden, there's a sand pit where kids dig for "fossils". There's A Half Acre Woods where kids can play Pooh sticks on the Burro Bridge.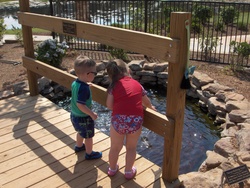 See the Eeyore tail?
In the Fairytale/ Storybook Garden, there's a troll bridge, a wishing well (complete with a frog prince), a gnome house, toadstool seats, and a fairy gate.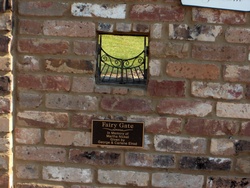 There's also a maze, a rainbow garden (with bubbles and prisms), and a space garden.
After playing hard outside, there's nothing like ice cream from the gift shop to cool you off.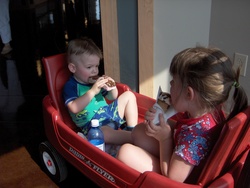 June 15, 2006
Batman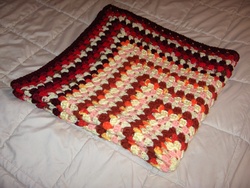 I finished CK #8 tonight while watching Batman Begins, and I have to say that Christian Bale is my favorite Batman. (This spot was previously held by Michael Keaton.) Val Kilmer was too moody of a Bruce Wayne, and George Clooney wasn't a dark enough Batman. Who's your favorite Caped Crusader?

June 14, 2006
A Blue Pic for June
Here's the best platter I've made so far.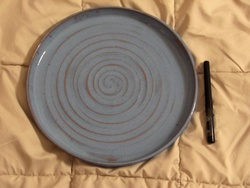 I haven't been throwing much lately, hence the lack of pottery pictures. I'm hoping to get some time in next month after things have settled down a bit.
June 13, 2006
June 12, 2006
SOS: Week 2
Progress for week 2: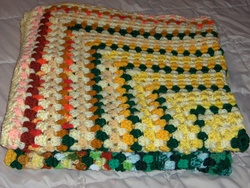 2 large Critter Knitter blankets
43 more FOs to go
The latest temptation: a big sale at The Knaughty Knitter this Saturday
Here's how we spent this past weekend.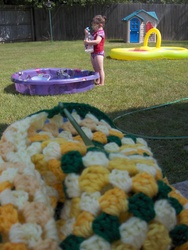 crocheting, playing in the pool,
June 7, 2006
June 6, 2006
June 5, 2006
Yarn Diet: Week 1
This week's progress: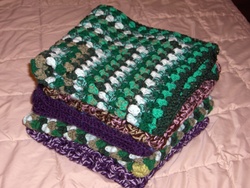 5 medium sized Critter Knitter blankets
45 more FOs to go
The latest temptation: a new Cottonease source
Harry is temporarily on hold while I work on a Collinette Ab Fab Scallops throw in Blue Rhapsody. Here it is, one repeat in.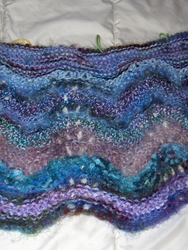 This is a gift for a wedding later this month.