This week's progress: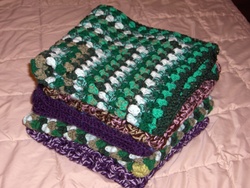 5 medium sized Critter Knitter blankets
45 more FOs to go
The latest temptation: a new Cottonease source
Harry is temporarily on hold while I work on a Collinette Ab Fab Scallops throw in Blue Rhapsody. Here it is, one repeat in.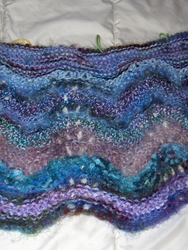 This is a gift for a wedding later this month.