July 2007 Archives
July 17, 2007
Madtini #1...
...a few months later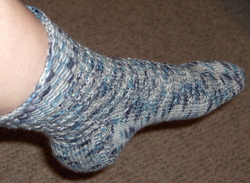 July 16, 2007
Scarf Update
3 out of the 8 scarves are completed.


The brown one used one ball of Knitting Boucle yarn and size 9 needles.
The blue one used one ball of Milan Tricot Scandal and size 15 needles.
Both are garter stitch.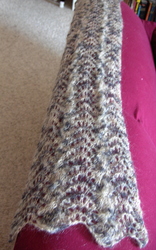 This scarf used two partial balls of Crystal Palace Kid Merino and size 8 needles. I used the Cable Feather Pattern from Barbara Walker's 2nd Treasury.
July 9, 2007
Charity Knitting
Through the end of August, Amelia is collecting hats to top Innocent Smoothie bottles for their Supergran project. Here's my first seven.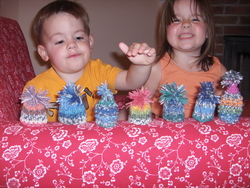 I also received a gift from Holly for the Cyrano's Creature Comforts Drive donations.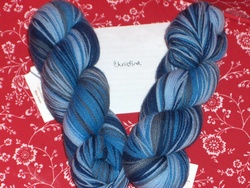 2 skeins of KnitPicks Gossamer
Thank you for the yarn Holly, and for directing me to the Socktopia website!