Through the end of August, Amelia is collecting hats to top Innocent Smoothie bottles for their Supergran project. Here's my first seven.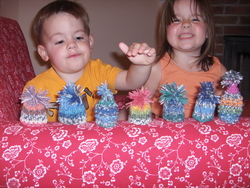 I also received a gift from Holly for the Cyrano's Creature Comforts Drive donations.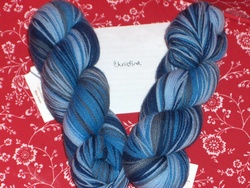 2 skeins of KnitPicks Gossamer
Thank you for the yarn Holly, and for directing me to the Socktopia website!