This jumbled up mess represents one more sweater ready for seaming.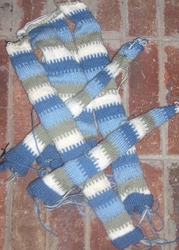 Harry is ready for blocking.
Ahead on the list, however, is the Manosque Pullover. It still needs the second sleeve and side seamed, buttons attached, and snowflakes embroidered. You Monday nighters may very well be seeing this project again next week.
Today's knitting swag is the Angelina pattern and shawl pins- for the jacket when it's eventually made.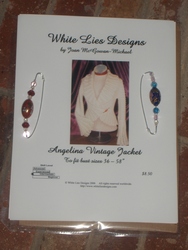 I have some stash yarn that's perfect for this.
Today's cute kids shots- Charlotte riding her bike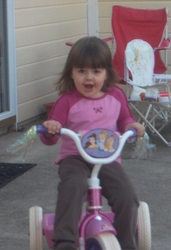 Yes, that is the new haircut.
and Mike teaching Josh to golf.