November 2, 2005
Christmas Sweaters
Now that November is here, I'm pulling out the yarn for the kids' Christmas sweaters.
This is the one for Charlotte,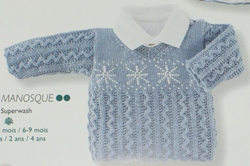 and this one is for Joshua.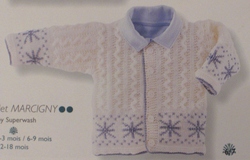 Both sweaters are from the Bouton d'Or Layette and Junior magazine #13. So far I have one sleeve finished for Charlotte's sweater.

I'm substituting Cashsoft 4 ply for the Bouton d'Or Baby Superwash.
Posted by crsattic at November 2, 2005 9:14 PM