The Jumping Dress front is now on the blocking board.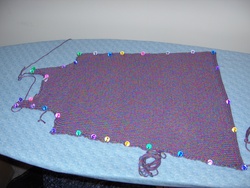 Sorry for the confusion last time, but those are pins surrounding the dress, not buttons.

Here's the button for the back of the dress.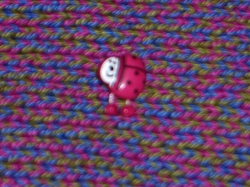 Charlotte pulled out every tube of every color of the ladybug buttons the last time we went shopping, so I decided to use one on this project.
Joshua's four month checkup was today. He's now 25 3/4 in and weighs 13 lb 6 oz. The poor guy had to get three shots, so he's feeling pretty crummy.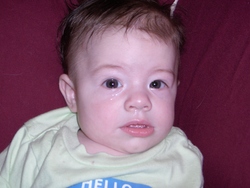 Hopefully, he'll sleep tonight.
We had lots happen over the weekend; I'll post a recap tomorrow.