We spent the first part of our vacation in Tampa, FL for the wedding of a college friend. I was a bridesmaid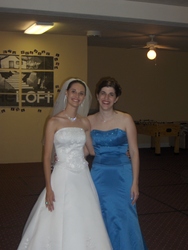 and Charlotte was the flower girl.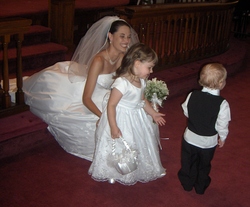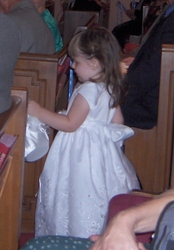 The wedding was fabulous- Laurie was beautiful, the rain held off while we were outside, everything went off without a hitch. The kids had a blast dancing at both the rehearsal dinner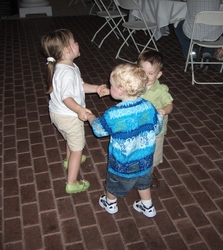 and the reception.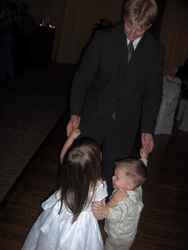 We also got a glimpse of the future during the reception. An older boy asked Michael if he could dance with Charlotte. Here are the two of them tearing up the dance floor.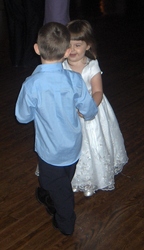 The reception and hotel were right on the water, providing some gorgeous views.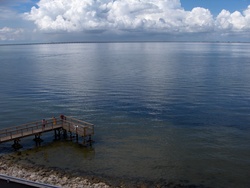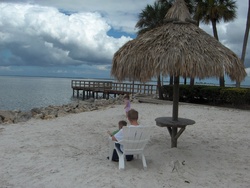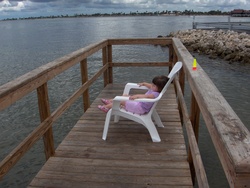 In SOS news, three more CK blankets completed.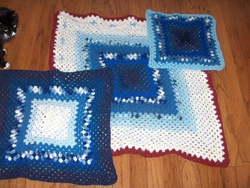 31 more FOs and 8 more weeks left.