All of the driving during our trip gave me plenty of time to knit. Here's what I've accomplished in the last two weeks: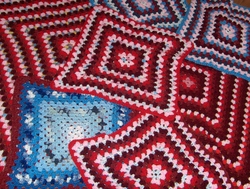 2 large and 5 small Critter Knitter blankets
Rebekah is taking donations through the 15th of this month, so I promise I'll have something other than blankets to post about in the coming weeks. 34 FOs to go before Labor Day.