Charlotte's snowflake sweater is finished.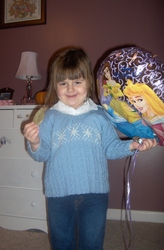 The pattern is from the Bouton d'Or Layette and Junior magazine #13; the yarn is Cashsoft 4 ply.
We went to Bob Jones High School's homecoming parade today.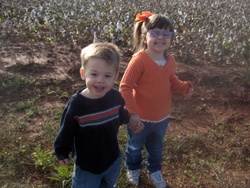 All of you city folks should appreciate the cotton fields in the background.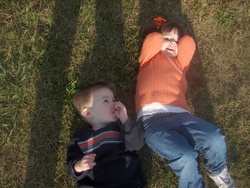 Waiting for a parade to start can wear a young person out.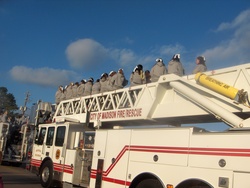 One of the highlights was seeing the fire trucks, complete with cheerleaders.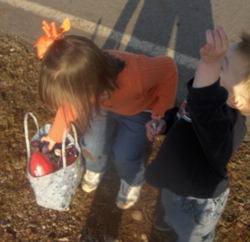 Of course the best part was all of the candy.