I'm a week behind, but here are my answers.
When did you start making socks? Did you teach yourself or were you taught by a friend or relative? or in a class?


I bought my yarn and dpns on Veterans Day, Nov. 11, 2003. Armed with Wendy's toe-up pattern and the internet, I started knitting that night.
What was your first pair? How have they "held up" over time?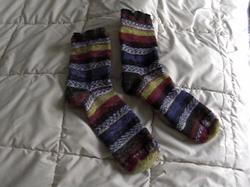 My first pair was made from two balls of Schoeller Stahl sock yarn in color 9069. They were a gift for my sister that Christmas. I haven't heard otherwise, so I assume they're still alive and kicking.
What would you have done differently?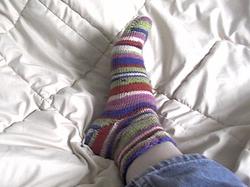 I would have made the cuffs longer. Unfortunately, I didn't realize this was a problem until I made a pair for me. To those whose got socks for Christmas that year, I hope you liked your anklets.
What yarns have you particularly enjoyed?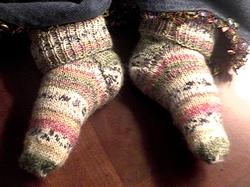 Texture wise, I love Koigu and Lorna's Laces. Colorwise though, I'm a sucker for self patterning yarn. My favorite socks were made of Opal Lollipop #1010.
Do you like to crochet your socks? or knit them on DPNs, 2 circulars, or using the Magic Loop method?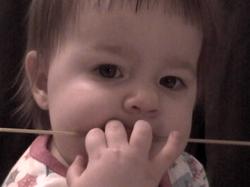 I'm all about size 0 pony pearl dpns. The only thing that could make them better would be if I found and bought the shorter length.
Which kind of heel do you prefer? (flap? or short-row?)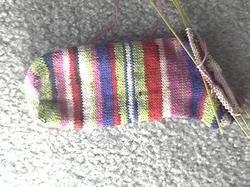 Short-row, no contest. I'm lazy about finishing work- including sewing and picking up stitches. Knitting toe-up with short-row heels eliminates excuses to put down the socks and never pick them up again.
How many pairs have you made?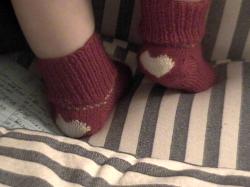 18 and out of all those, only one pair was for me.