Last Friday was Star Wars night for the Kane County Cougars game, and all of the kids wanted to go in costume. I didn't have time to go all out on these, so here are the looks we cobbled together.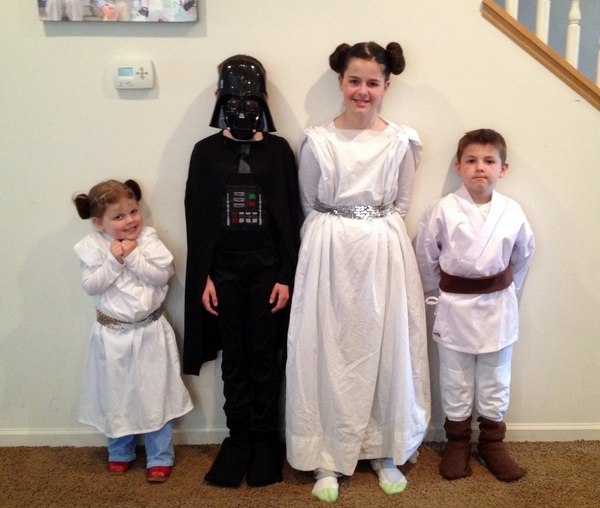 Joshua's was the easiest; he wore his old Darth Vader costume from a few Halloweens back. The only new addition was black boot covers using this tutorial from Melly Sews.
For Charlotte and Madelyn's Princess Leia look, we used hair donuts to create the side buns. Madelyn didn't have enough hair to make proper buns, so we just bobby pinned them to her pigtails. For Charlotte's dress, we took a white flat sheet and cut a hole in the middle for her head. For Madelyn, we cut head and arm holes out of a pillowcase. It was cold, so both girls wore long sleeved white shirts under the dresses. For their belts, I found silver sequin elastic at Hobby Lobby and just sewed the ends together to make a loop.
Nathaniel wanted to be Luke from A New Hope. We used white baseball pants and a white karate shirt for the main costume. I made brown fleece boot covers using the same tutorial as Joshua's and sewed a strip of the remaining fleece into a loop for his belt.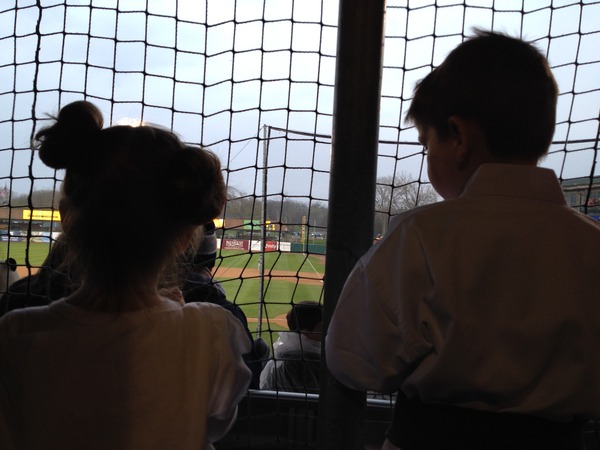 Come back tomorrow for another Star Wars project I've been working on.