For the children's choir musical at church this weekend, Joshua's character is playing the donkey Jesus rides into Jerusalem on Palm Sunday. He was very excited to have a big part and had his heart set on a big costume to match- no headband with ears for him. This is what I came up with.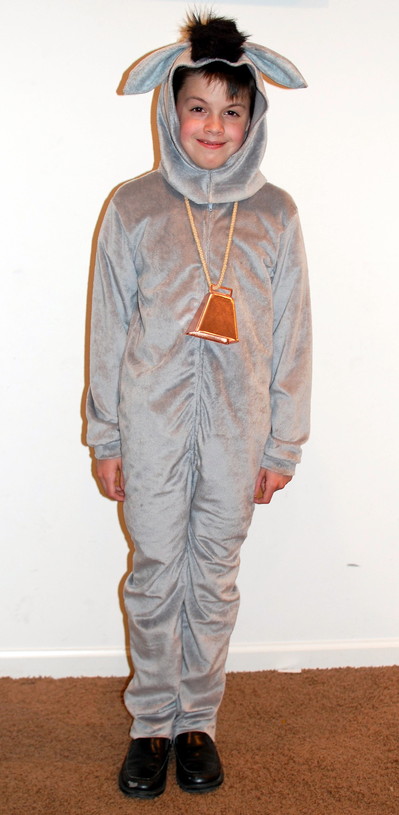 He's happy with it, so I think it's a success.
For the body I used the Classic Footed Pajamas pattern without the feet.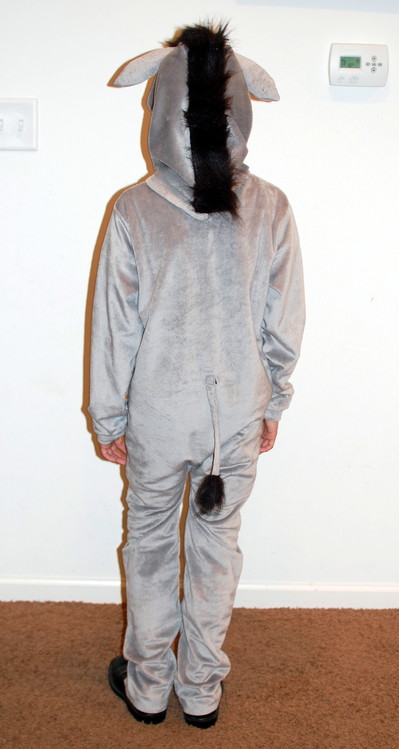 His tail needed to be removable, so it's attached with velcro. The cowl also needs to be removable so it is a separate piece as well.