Two of my sisters were married this year and the kids got to participate in the weddings.
In August, Madelyn was flower girl and Nathaniel was ring bearer for Samantha and Bryan's wedding.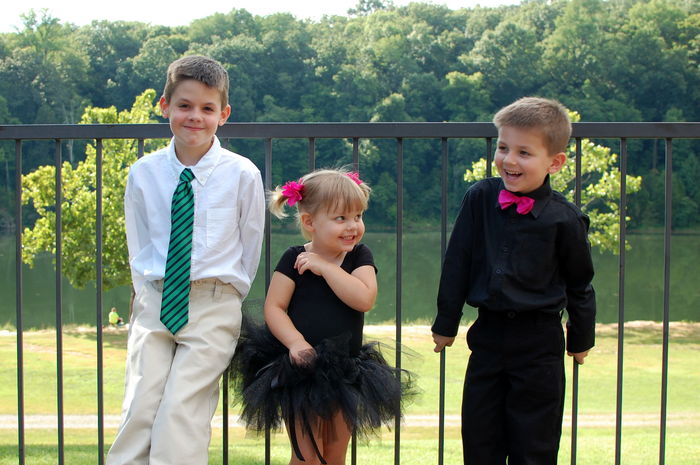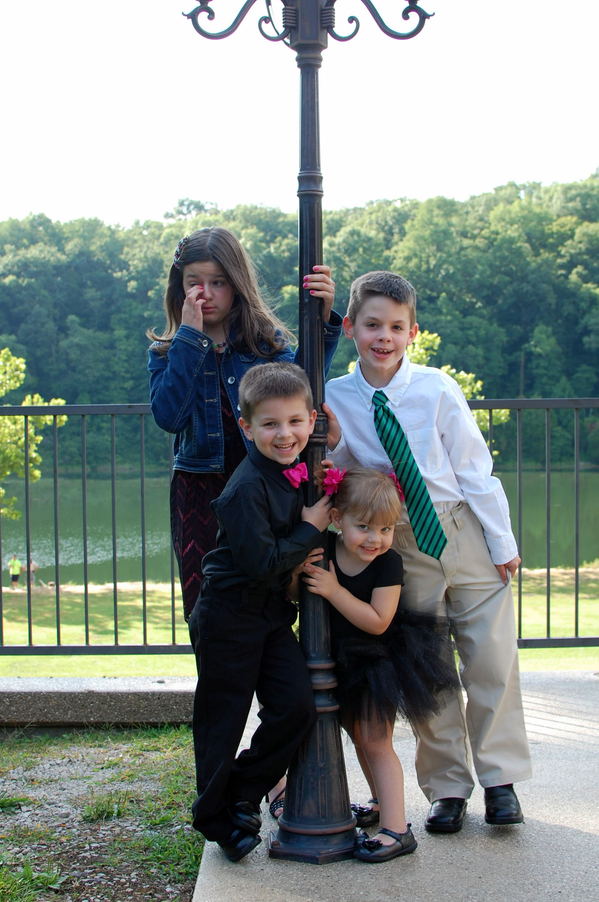 And just this past Saturday, the 28th, we traveled back to Kentucky for Breya and Wes's wedding. Charlotte was a bridesmaid, Joshua- ring bearer, Madelyn- flower girl (or feather girl because she dropped feathers instead of petals), and Nathaniel carried a sign which read "Uncle Wes, here comes your bride".