My niece's first birthday is today (Happy Birthday Evelyn!), and she should have received a package with some homemade goodies to wear.
When I made clothes for her last year, I found way more ideas than I needed. This tutorial was one I saved for this year.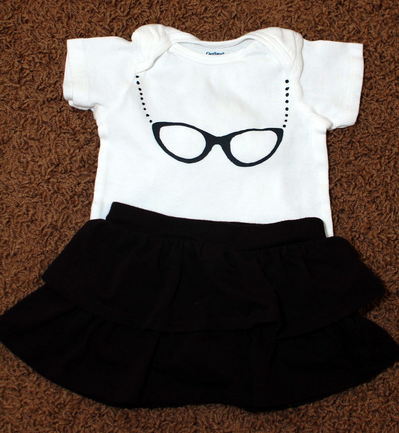 I freezer paper stenciled the glasses on using my go-to tutorial. The chain was just dotted on using fabric paint and the tip of a paintbrush handle.