The weather seems to have permanently shifted to cold around here, so Madelyn has been able to wear a couple of sweaters I finished earlier this year.
Nikau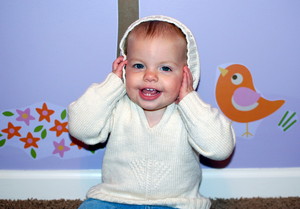 Yarn: 4 skeins Rowan RYC Cashsoft 4 Ply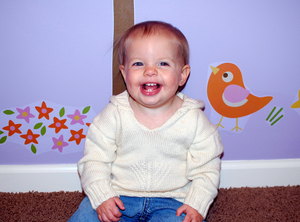 I made this one in the newborn size, but it came out big enough for her to wear this year instead.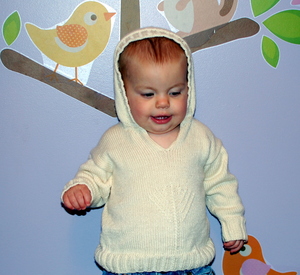 Wait For Me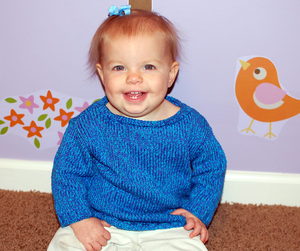 Pattern: Wait For Me from Miss Bea's Playtime
Yarn: 4 skeins Classic Elite Yarns Flash Print Marled in Lapis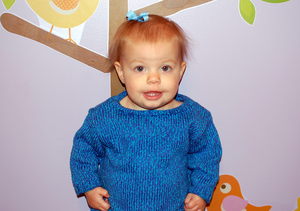 I bought this yarn back in 2004 to make this sweater for Charlotte. She outgrew the sizes before I got around to it, so I cranked it out for Madelyn. And Madelyn is not actually standing by herself in these pictures; she's just leaning against the wall.