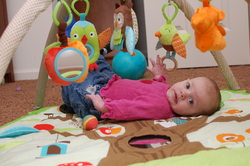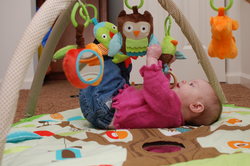 At Madelyn's checkup Thursday, she weighed 11 lbs, 9 oz. No wonder she can still wear several of the 0-3 month size clothes.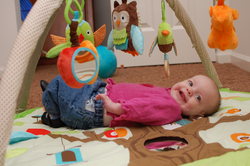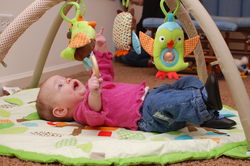 The only way she seems to be growing is in length; she's at 24". Her height and head circumference are cruising along the 50th percentile mark while her weight is stubbornly hanging around the 10 percent mark.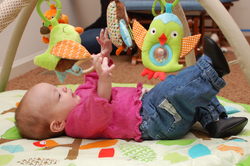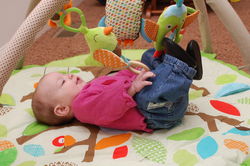 Her sweater is the Truelove one I was finishing before we went into labor. She's come a long way since she first wore it for her newborn pictures.