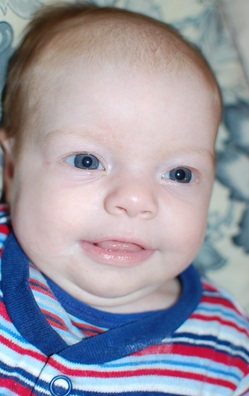 Madelyn turned two months old Saturday.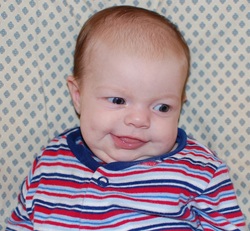 Her next doctor's appointment is this Friday. At one month she weighed 8 lbs, 11 oz. Although she'd passed her birth weight, she was only gaining about a half ounce a day- lower than what we'd like. She's strong, alert, and healthy though, so the doctor is letting us go the full month between weight checks.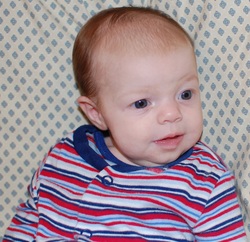 It took about 8 weeks, but she finally outgrew her newborn clothes and is fitting into the 0-3 month size.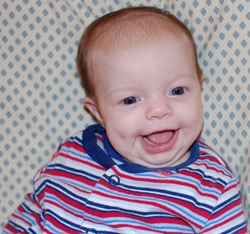 Her favorite song is "I've Been Working on the Railroad".