We had an Australian Outback theme at VBS.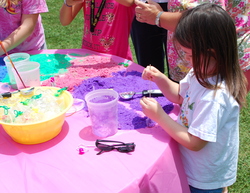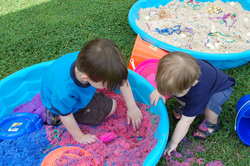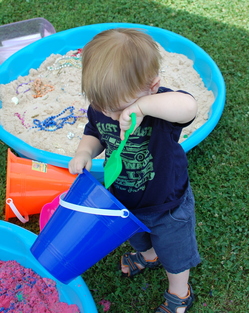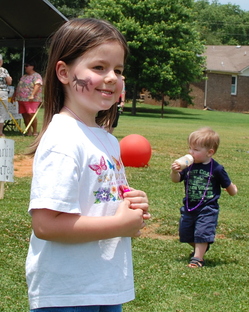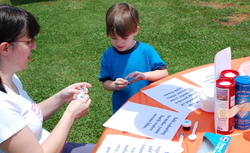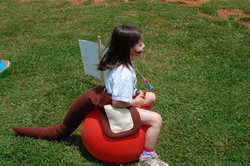 I was in charge of crafts and, between another lady and me, we made about 70 of these kangaroos for the kids to stuff and take home the last day.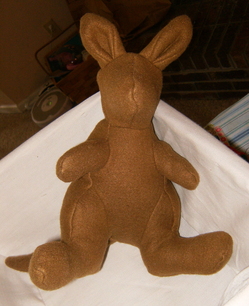 My sister Shauna got married.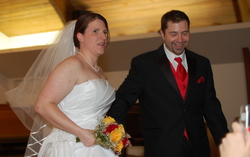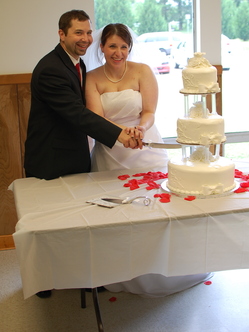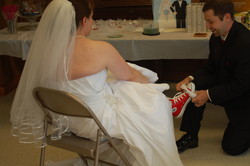 And Joshua caught the garter.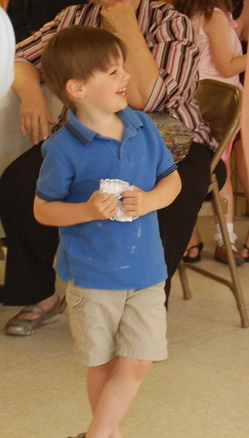 The kids helped Aunt Heather with her garden.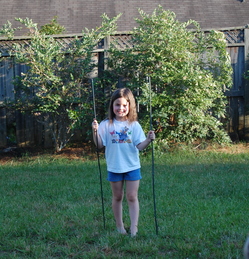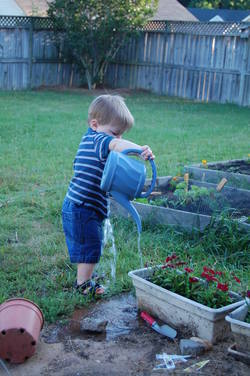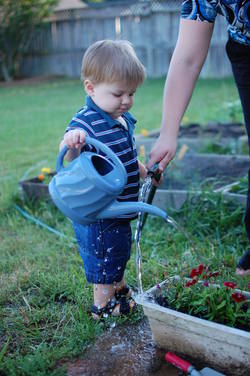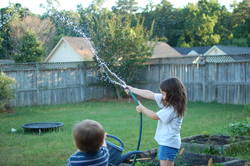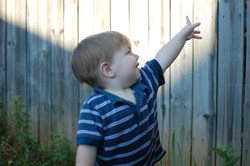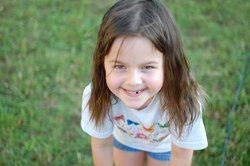 And we had a jam session with Tigger.