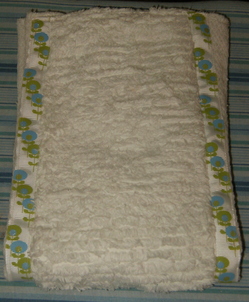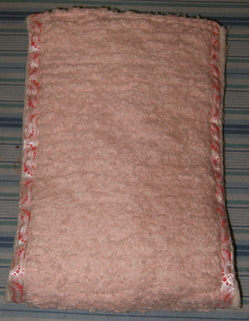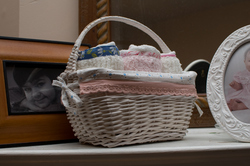 I whipped these up using this tutorial. I used chenille for the center panels and ribbon from Michaels.
I spent most of May making these guys for VBS. The pattern is from the Funky Friends Factory. For the baby shower, I just coupled a fleece "Roo" with a Winnie-the-Pooh book.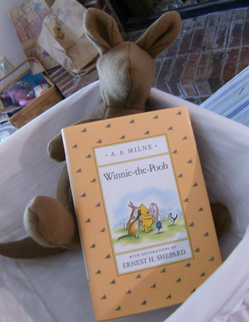 After the kangaroos came baby hats.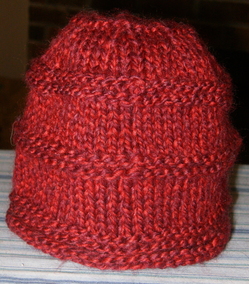 Pattern: the hat from Louisa Harding's Blanket and Hat pattern
Yarn: 1 skein Passport Yarn Co. Dublin
I added another stockinette and garter section to make sure the hat would be big enough for the baby.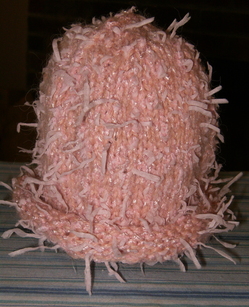 Pattern: Simple Baby Cap with Three Simple Toppings by Susan B. Anderson
Yarn: 1 skein each of Moda Dea Tutu and Passport Yarn Co. Venice
Since I used novelty yarn, I decided not to add a hat topping.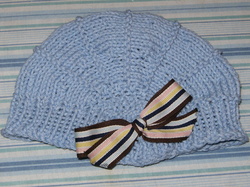 Pattern: Poppy by Justine Turner
Yarn: 1 skein Cotton-Ease
The ribbon is from a Baby Gap shopping bag.
And last to be made were the bibs.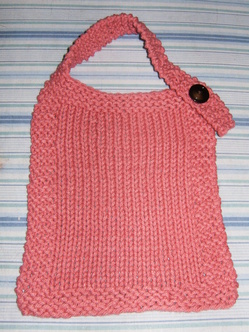 Pattern: Easy Peasy Baby Bib by Michelle Acuavera
Yarn: 1 skein Cotton-Ease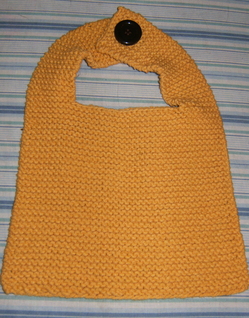 Pattern: Baby Bib O' Love by Kay Gardiner and Ann
Yarn: 1 skein Cotton-Ease