I'm still catching up from this fall. Here's Halloween 2008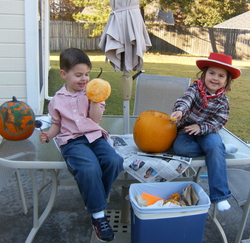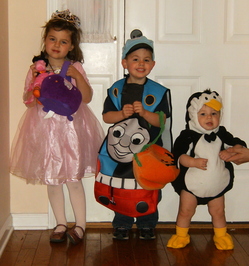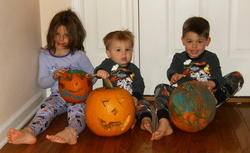 and here's a current FO- Nathaniel's Funky Tank Top.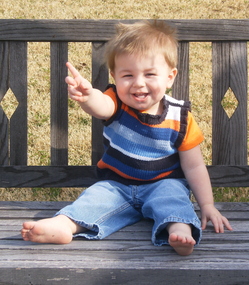 The pattern is from Adorable Knits for Tots. I used one skein each of Cotton-ease in
Charcoal, Snow, Blueberry, Candy Blue, Ice Blue, and Orangeade. This top was started in April 2008 and finished this last February.