Joshua started preschool this year at Charlotte's old school.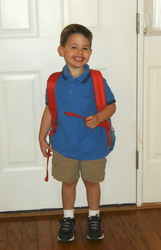 While he is very excited to be at big kid school, he's still anxiously awaiting his turn to go on field trips and ride the bus. Besides school, he goes to CBS, Mission Friends, and The Little Gym.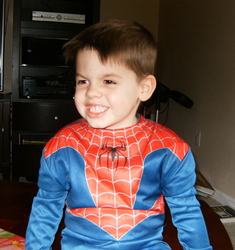 This was his outfit for Super Friends week at The Little Gym.