Joshua is growing into such a sweet and loving little boy. He's quick to hand out the hugs and kisses, and is very appreciative of everything you do for him.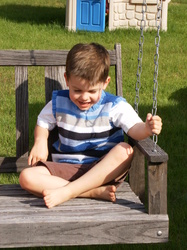 I actually finished this sweater at the end of May, but it's taken awhile to photograph and post it. He loves wearing it and is very proud that I made it for him. Now I just need to add the arm trim and side seam Nathaniel's tank so that they can wear them together.
Here is Joshua at his show day for The Little Gym.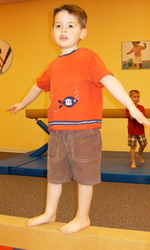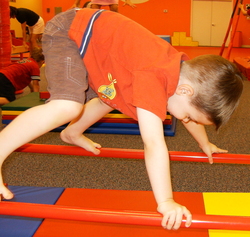 He really enjoys his classes there, and was very excited to show off what he'd learned.
It's been a hard week taking care of the kids. Joshua had a double ear infection and both Charlotte and Nathaniel had croup. Toss in a tooth that Nathaniel has been trying to cut for two weeks now, and you have a very crabby group of children.