The third Purl Scarf for this year's holiday season.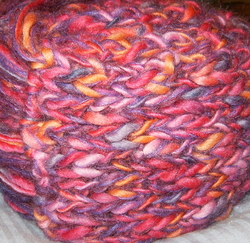 3 skein DB Soho in color 37521 and 1 skein each of CP Kid Merino in Violets and Berry
Due to wind concerns, we didn't see any hot air balloons at this year's Jubilee, but we did ride ponies and rocket cars.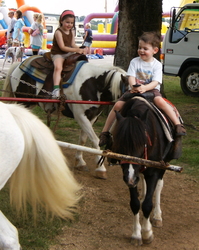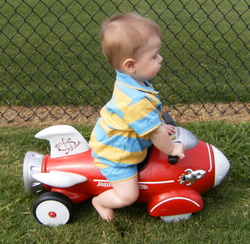 This picture describes the kids perfectly- three little Energizer Bunnies.