...so we're getting more time outside. The kids are really enjoying the bikes they got for Christmas.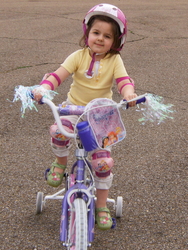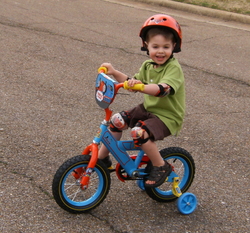 One of the benefits to this house is its location at the back of a cul-de-sac. When we moved here, Charlotte was only a year old, so it's nice to finally be able to take advantage of it.
Latest project- The Funky Tank Top by Zoë Mellor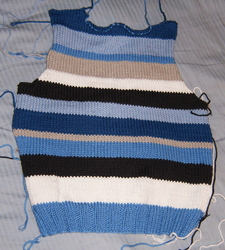 This one will be for Joshua.