Charlotte attended a birthday party at Little Divas' Day Out and loved it. First the girls go to wardrobe for their costumes.


Next, it's time for hair and make-up.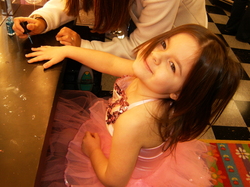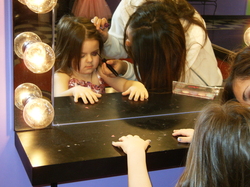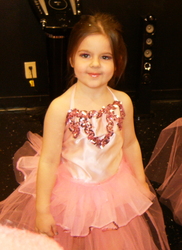 Afterwards, the girls dance on the stage, walk the red carpet, and sing on the karaoke machine. They had a blast.
Charlotte is also very excited to wear her new sweater.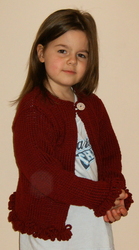 Pattern: Cindy from Rowan Babies
Yarn: 5 skeins Rowan Cork in SH049
Needle sizes: US 10½ and US 11