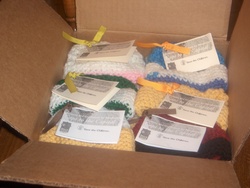 The preemie hats for the Caps for the Capital Campaign were mailed off. I ended up sending 22 of them.
Here's the rest of the Christmas knitting.


I made this cabled scarf using this pattern and three skeins of DB alpaca silk.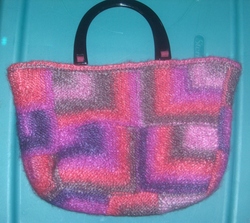 The purse was made from this pattern and 4 skeins of Patons SWS.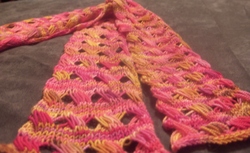 This scarf was made using the Dream Swatch pattern, 1 skein of Koigu KPPPM, and size 7 needles.
All but the last scarf were finished by Saturday, putting me at 10 of 12 for my goal in the Handknitted Holiday Gift KAL. I'll have to start earlier next time.