It's been a little while since I posted last, but I got a king-sized version of whatever cold the kids had, and this is the first day in over a week that I've felt up to snuff.
One of the highlights last week was receiving a swap package from Beth.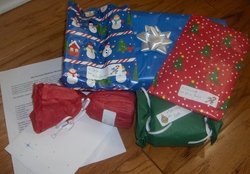 She had me pegged perfectly; look at the awesome stuff she sent-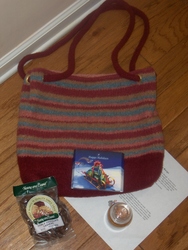 a pumpkin pie candle, chocolate cashews, a gift card, and a gorgeous, lined, felted bag. The bag and gift card were both very handy for knit night tonight!
And not only did she send me some great stuff, but there were also gifts for the kids.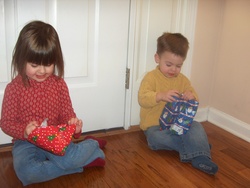 Beth made each of them a Christmas apron!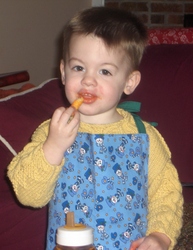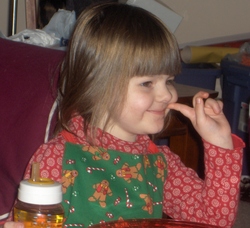 Beth, thank you for such a fun swap!