My goal for the National Sweater Knitting Month KAL- the Scooby Sweater from the cover of Hollywood Knits.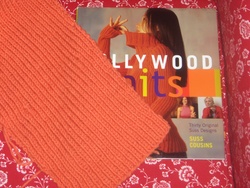 I started this one two years ago when I was pregnant with Joshua. I knit the front, back, and arms, and then discovered I no longer fit into the size I was making. So this month, I'm ripping and reknitting.
Here are the kids making chocolate pudding for dessert.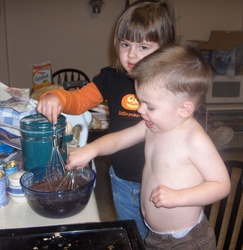 As much fun as they had making it, it was tough getting the kids to eat the pudding. Joshua had yogurt instead, and Charlotte needed marshmallows in hers before she'd try it.