Here's the May Project Spectrum basket.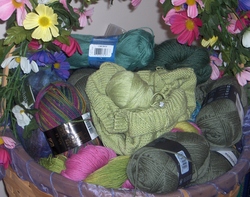 Hopefully I'll finish more projects this month than last.
I do have a new FO- Clapotis.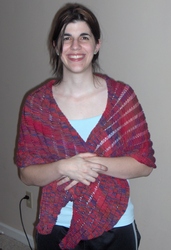 This took just over 6 skeins of Artyarns Supermerino in color #111. (In case you are curious, I ended up with a very happy solution to my Bookworm problem. More on that next post.)
The Cable and Moss Stitch Jacket is also progressing with one sleeve completed.