Since I missed posting Friday, here's the March Project Spectrum wrap-up.
Finished:
The Debbie Bliss Alphabet blanket
Charlotte's socks
Ongoing:
Moss Stitch and Cable Jacket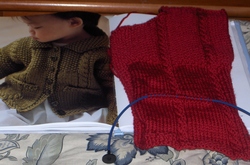 This pattern is from the Debbie Bliss Baby Knits book, and I'm using red Debbie Bliss Merino. This cardi currently has a back and one front.
Clapotis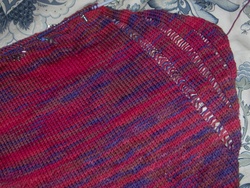 I'm up to the fourth repeat of the straight section. This one is knitted with Artyarns Supermerino.
Generic Toe-up socks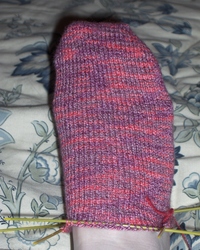 This is the first foot. I'm using Wendy's pattern and Meilenweit Cotton Fun.
Truelove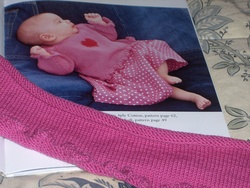 The pattern is from Rowan Babies; the yarn is Rowan 4-ply Soft. This is about 50 rows into the back.
Straight Neck Pullover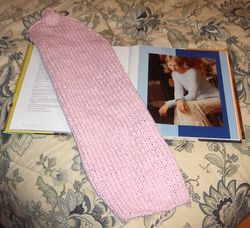 I'm knitting this Hollywood Knits pattern with Cotton-ease. So far, I have one sleeve.
I'm still working on these red/pink projects, but that doesn't stop me from looking ahead to this month's yellow/orange basket.