Thanks for the huge outpouring of support. I'm still fighting the depression, but I think I'm doing better at keeping everything in perspective.
One thing that really helps to boost the self-esteem is a great haircut.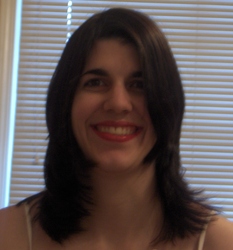 (Not the most detailed hair picture, but you get the idea)
I've spent the last few weeks working hard on a last minute crocheted commision project.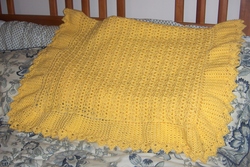 This is the Heirloom Ruffles pattern from Keepsake Baby Afghans. I used a size H hook and 10 skeins of Caron Simply Soft in Jonquil.
Now that that afghan is in the mail, I've had time to work on the ABC blanket. Here's the second row.