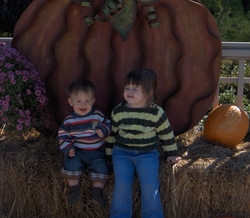 We spent Saturday at the Botanical Gardens checking out the Scarecrow Trail, corn maze,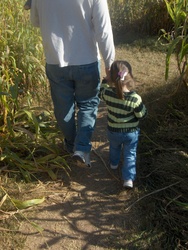 hayrides, and pumpkins.

Sunday was the Fall Festival at church. The kids got to wear their costumes, play on the moon bounce and slides, and get lots of candy.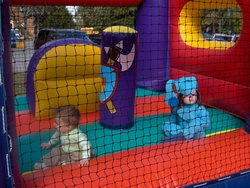 Josh was Steve, and Charlotte was Blue from Blues Clues.
I promised some knitting content, so here it is. First, a baby knit-along update. I worked on Charles all during our vacation, and have finally finished the second sleeve.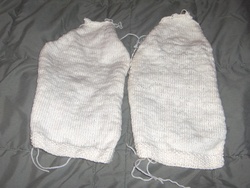 I also actually finished something for the Lace Knit-along. Presenting the Opera scarf: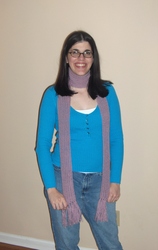 I used this pattern and one and a half balls of Blue Sky Alpaca.