We spent Saturday at the Botanical Gardens for the second weekend of Water Works. Charlotte had fun playing in some of the new attractions such as the Wacky Waterbrella and the Kid Carwash.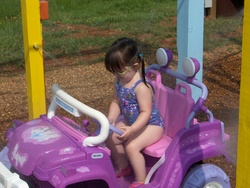 The Carwash also featured a bubble machine.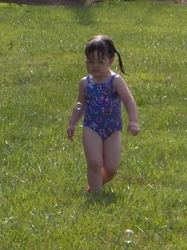 She also enjoyed a couple of her favorites from last year- the Rock Garden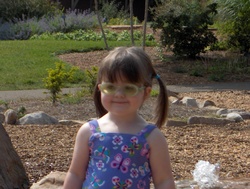 and the Psychedelic Sloshy Saucer.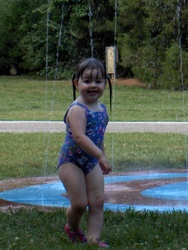 Joshua stayed cool in the shade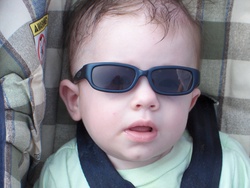 while I took the opportunity to try out my new bucket hat.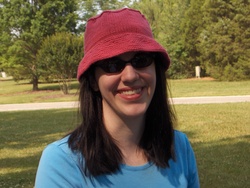 This was made fom Bonne Marie's pattern, was knitted on size 3 and 7 needles, and used two balls of ASC in Jaunty. I made the medium size.
I'm teaching Vacation Bible School all this week, so I'm a little short on time. If I owe you an email, I'll try to send it out by this weekend.