Charlotte has become a big Cinderella fan lately, so she is quite pleased to now have her very own "Cinderella" sweater.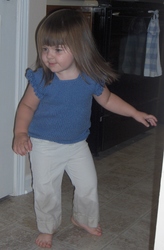 The fact that it's blue with ruffly sleeves is all the similarity she needs.
The front of Cecile is finished.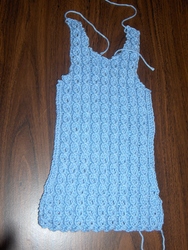 I've started seaming this tank, so Charlotte should have another wardrobe addition very soon.