A relaxation package arrived today from my secret pal.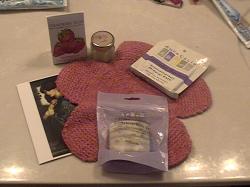 Inside was a candle, soap, mineral bath, candy, and a knitted flower washcloth.
She also sent a strawberry sponge and a glittery dragonfly soap for Charlotte.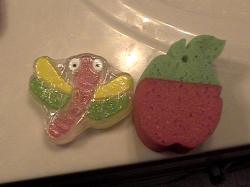 Charlotte has been enamoured with the soap since we opened the package. (She even brought it shopping with us.)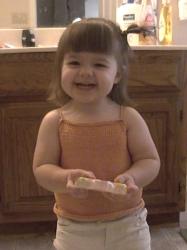 I was having a really bad week, and this package just made my day. Thank you so much for your thoughtfulness.