As far as the knitting goes, Brittany is complete.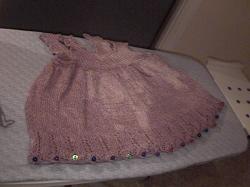 My ironing board isn't wide enough for blocking the entire dress at once, so right now I'm just focusing on pulling out the lace trim around the skirt.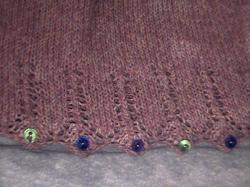 I'll block the top tomorrow.
The first sleeve of Charlotte's Heart sweater just finished blocking.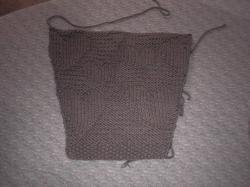 The front and back are also finished, but I'm having problems with the neckband coming out too small. As soon as I get that worked out, I'll work on the second sleeve and get this project finished as well.
To all her fans, Charlotte says "Baaaaaaa!"