The movers are coming to pack up our stuff tomorrow, so this is my last post before we move. We've spent the day preparing for the packers, so for the first time, it really feels like we're leaving.
All of the sorting and storing has left Charlotte exhausted.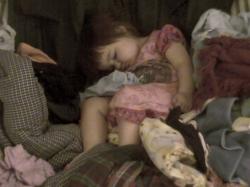 I've separated which knitting projects are coming with me, and here is the status for a couple of them.
1. Brittany Jumper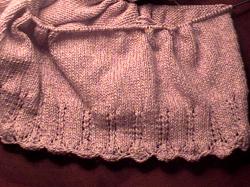 I have 25 rows left on the skirt. After that, this project should go much faster.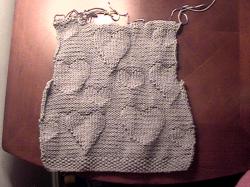 This pattern is from Miss Bea's Colours, and I'm using Rowan ASC in Silver. Only the back is finished so far.