Sorry Carol, but I really like working with the Rowan Cotton Glace. I'm using it to knit the cover design from Vintage Knits. Currently, I'm about an inch from finishing the back.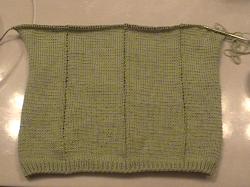 The main color is the Bud I picked up at the yarn swap last month. For the trim, I bought a skein in Bubbles.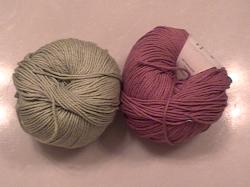 I also have buttons for the Brittany Jumper.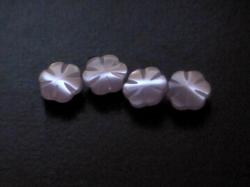 I bought these guys last Thursday and then lost them. While looking today for something else, I found them. (It was good timing too. I'd given up on finding these and was buying replacements tomorrow.) They are now safely stuck away and waiting to be sewn on in the morning.
And, unfortunately, there are no Charlotte pictures today. Maybe there'll be one tomorrow of her modeling her new jumper.