The heart sweater has been completed.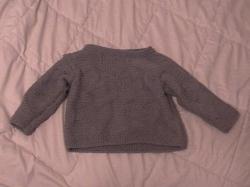 The pattern, from Miss Bea's Colours, calls for 5 balls of ASC, but I only needed three to make the smallest size. We had problems with the sweater fitting over Charlotte's head, so I added 8 stitches to the neckband.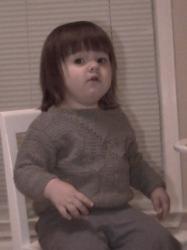 The Brittany jumper is still waiting on buttons, so I've started a project for me from Vintage Knits. Details and pictures will be posted tomorrow.