We found a house.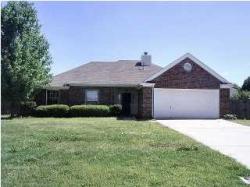 It has four bedrooms, a big backyard, and plenty of space for us to grow. Finding a place was not easy; it seems a lot of people decided to make offers the weekend before we arrived. Between the third and the seventh, 5 of the houses we were considering went off the market.
Once we returned, Charlotte and I spent Wednesday at Knit Happens. Between marking the sale yarn and pricing the new yarn, I couldn't resist buying a few items. We've been out of the Code Pink Squiggle for months, so I made sure to grab a ball as soon as it came in this time. Here is the start of a scarf for Charlotte using the Squiggle and some Fuschi Pompon which also came in with the new stuff.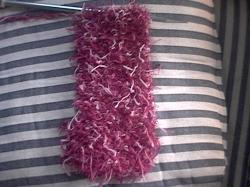 I also picked up some Classic Elite Flash for Charlotte projects. This yarn works as a substitute for Rowan Handknit DK Cotton, so I'll be using it for the Wait for Me Sweater and Jumping Dress from Miss Bea's Playtime. I'm also using it to make the Brittany Jumper from Minnowknits, Too. This dress is the most summery out of the three, so I started on it yesterday and have finished about half of the picot edging.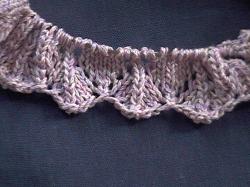 Don't forget there's a sale at the store this weekend. I'll be there Saturday, so if you pop by be sure to say hello.