I picked up some Rowan yarn on Tuesday.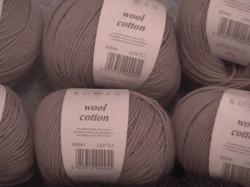 First of all was some Wool Cotton in Camel to use for a poncho.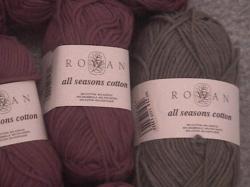 Second was some All Seasons Cotton in Kiss and Fern to make Charlotte the Big Push Sweater from Miss Bea's Playtime. I cast on for the sweater Tuesday, fully intending to only work a few rows here and there while completing some other lingering projects. Well the pattern is so easy and the knitting so fast, that I now have a completed back.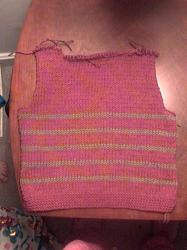 I know there are other projects I should be working on, but this one has so much momentum behind it that I think it'd be foolish not to go ahead and finish it. This might be the miraculous Charlotte sweater that goes from cast on to finished in under two weeks!